Experience Thai massage as it should be with competent staff who know what we do and with many years of experience in the industry. Maybe you or someone you know needs help treating pain or why not cure stress with the help of oil massage. Whatever you decide? So we can guarantee that it will be a much appreciated gift.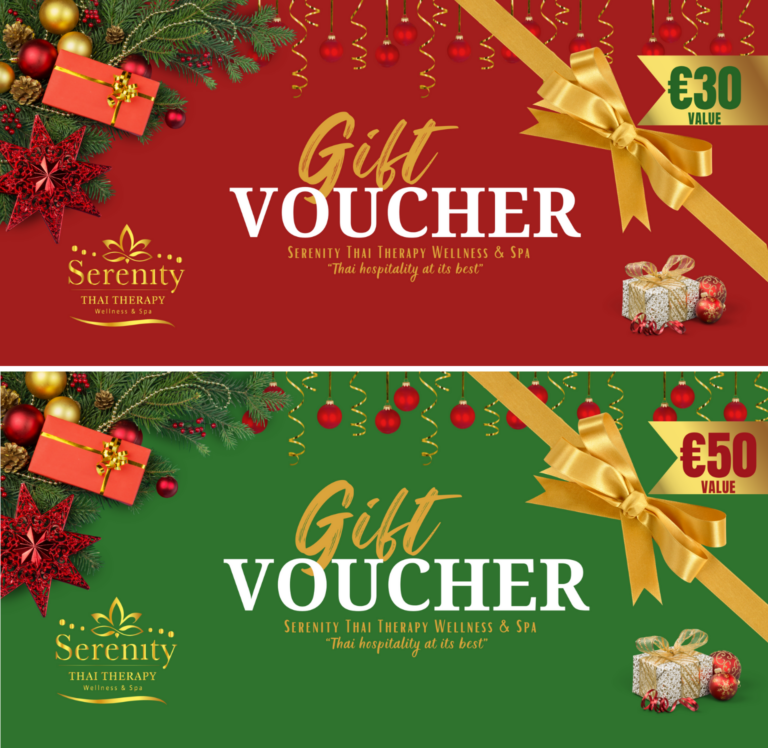 The Perfect Gift for Christmas.
Are you looking for the perfect Christmas gift to spoil your loved ones this year? Look no further than our  Christmas Gift Voucher. A Massage Gift Voucher is the present everyone will love. When you gift someone a massage you are giving them an opportunity to really relax. The gift itself shows that you truly value their overall well-being.
Give away a memorable experience.
Are you looking for a gift for someone you like? A gift card for a massage is an appreciated gift that suits everything. So whether you are looking for a gift for someone you like or just want to make someone happy, a massage with us is guaranteed to be appreciated.
Small Gift for Serenity Special one.
A Christmas Gift for every booking At Serenity Thai Therapy Roermond.
We warmly welcome you and looking forward to your visit